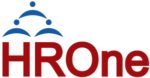 ---
Avoiding Uncertainties and Risks when Building a Business in China
Discover how a PEO can help you to hire employees in China without setting up a local company. 
Speaker: Giacomo Verde
Giacomo is a professional working and living in Shanghai for more than 5 years. He is responsible for marketing and branding for HROne, helping foreign companies navigate through the complexities of HR and payroll in China and offering compliant and low risk solutions to hiring, onboarding, and managing employees.
August 18, 2021 | 7:00 PM HK time
---
We are excited to have you join us for our next webinar!
Click on the button below to fill out the form, and we'll get you all setup!
---
Feel free to download the event poster below:
---
Know more about the GFAVIP Community:
The GFAVIP Community is a group of "Make It Happen" business leaders. The community consists of hundreds of cross border business leaders from around the globe. GFAVIP members are able to access premium benefits such as special member's only calls, masterminds, live video podcast access, online educational materials, and networking events.
Want to be a GFAVIP Member? Know More and Apply Here