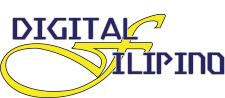 ---
Maximizing Your E-Commerce Brand For Sale
In this workshop, we will cover:
* Preparing to sell your ecommerce business- what you should put together, the thought process, strategy, and more.
* Financial and business adjustments - tactics that can increase your sale price by multiples. Pay attention to this to make tens of thousands or even hundreds of thousands more in your sale price.
* Learn from storytelling - get Mike's own experience on selling his ecommerce brand, and learn from someone who has been through the process on both sides of the table (buyer and seller)
* What's included in the sale, and what to do after you sell - Many talk about selling, but not so often do you hear on strategies and tactics you do after the sale is done.
* Interactive Q&A - ask any question you'd like on how to
November 17, 2021 6 PM Manila Time
Know more about the GFAVIP Community:
The GFAVIP Community is a group of "Make It Happen" business leaders. The community consists of hundreds of cross border business leaders from around the globe. GFAVIP members are able to access premium benefits such as special member's only calls, masterminds, live video podcast access, online educational materials, and networking events.
Want to be a GFAVIP Member? Know More and Apply Here