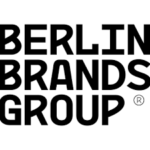 ---
Amazon FBA Valuation: Find out how much your Amazon Business is worth
Global From Asia is putting together a series of small workshops with BBG (Berlin Brand Group) in which GFA is helping broker more deals for their aggregator fund.
To help educate the seller market in Shenzhen, Mike Michelini will be hosting a series of private workshops to explain the process he went through selling his own brand, as well as tips and insights sellers will go through themselves.
This is an invite only workshop, at the Ping An Center in Futian district. Let a GFA community rep know if you, as a GFAVIP member, would like to attend.
Will work on doing an online private session for GFAVIP members in the near future as well, stay tuned!
August 27, 2021 2:00 - 5:00 PM
Ping An Center, Futian
Know more about the GFAVIP Community:
The GFAVIP Community is a group of "Make It Happen" business leaders. The community consists of hundreds of cross border business leaders from around the globe. GFAVIP members are able to access premium benefits such as special member's only calls, masterminds, live video podcast access, online educational materials, and networking events.
Want to be a GFAVIP Member? Know More and Apply Here