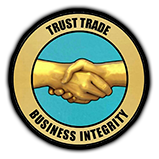 ---
Maximizing your E-commerce Brand for Sale
In partnership with Trustrade, Mike Michelini from Global from Asia, will be hosting a seminar to explain the process he went through selling his own brand, as well as tips and insights sellers will go through themselves. Learn how you can maximize your e-commerce brand for sale. 
October 19, 2021, 9:00am to 10:30am
Zoom Platform
Zoom details will be provided after registration
Know more about the GFAVIP Community:
The GFAVIP Community is a group of "Make It Happen" business leaders. The community consists of hundreds of cross border business leaders from around the globe. GFAVIP members are able to access premium benefits such as special member's only calls, masterminds, live video podcast access, online educational materials, and networking events.
Want to be a GFAVIP Member? Know More and Apply Here