Celebrate With an NFT Event Collectible: Survivor 2021
"We are powerful because we have survived." — Audre Lorde
This year has been rough and we deserve a soft yet ensuring tap at the back. It's tough but we still make it to 2022. As you have made it up to this point, we from Global From Asia, would love to give you some reward.
We will be minting a limited set of "Survivor 2021" NFTs and you will have a chance to get it for FREE. We will be giving away "Survivor 2021" NFTs collectibles to 10 lucky winners!
Want to be part of those 10 lucky winners?
Here's how to join:
Step 1. Like and follow our social media pages.
REQUIRED:
Facebook
Twitter
Instagram
OPTIONAL
LinkedIn 
Step 2. Share any of our #GFANFTGiveaways posts on any social media platform (We have posted this same content to all of our social media accounts).
Step 3. Tell us how you survived 2021 then tag us at Global From Asia and use the hashtag: #GFANFTGiveaways AND #2021survivor
Step 4. Tag or mention 3 friends.
Entries will be accepted from December 31, 2021. 12:00 AM HKT, to January 15, 2022, 11:59 PM (HKT) only.
Winners will be announced 3 days after the deadline.
---
NFT Event Collectible: Survivor 2021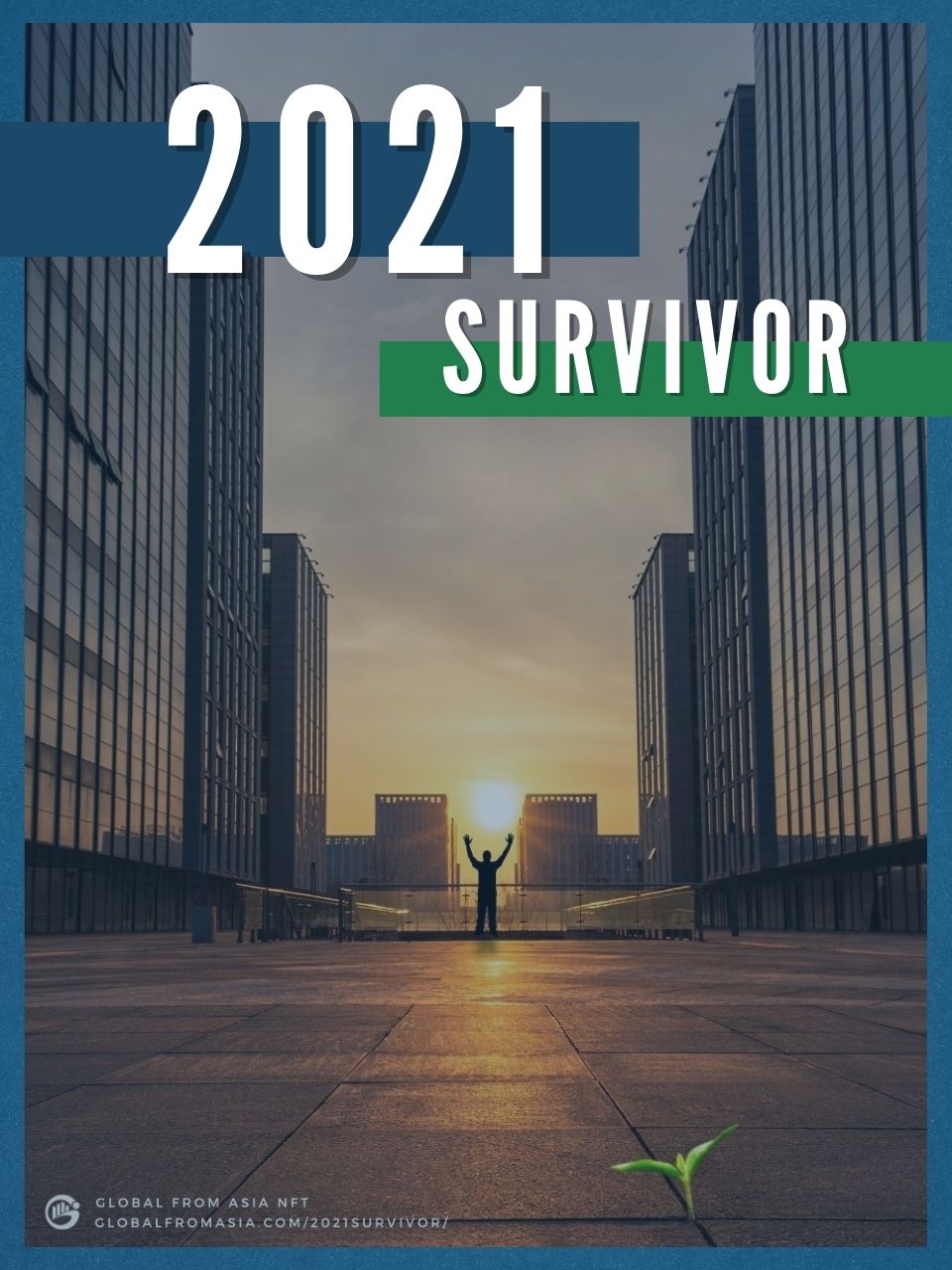 Know more about the GFAVIP Community:
The GFAVIP Community is a group of "Make It Happen" business leaders. The community consists of hundreds of cross border business leaders from around the globe. GFAVIP members are able to access premium benefits such as special member's only calls, masterminds, live video podcast access, online educational materials, and networking events.
Want to be a GFAVIP Member? Know More and Apply Here